China Fiber Machinery and Material Association
ChinaFiber XinLun EB Co., Ltd.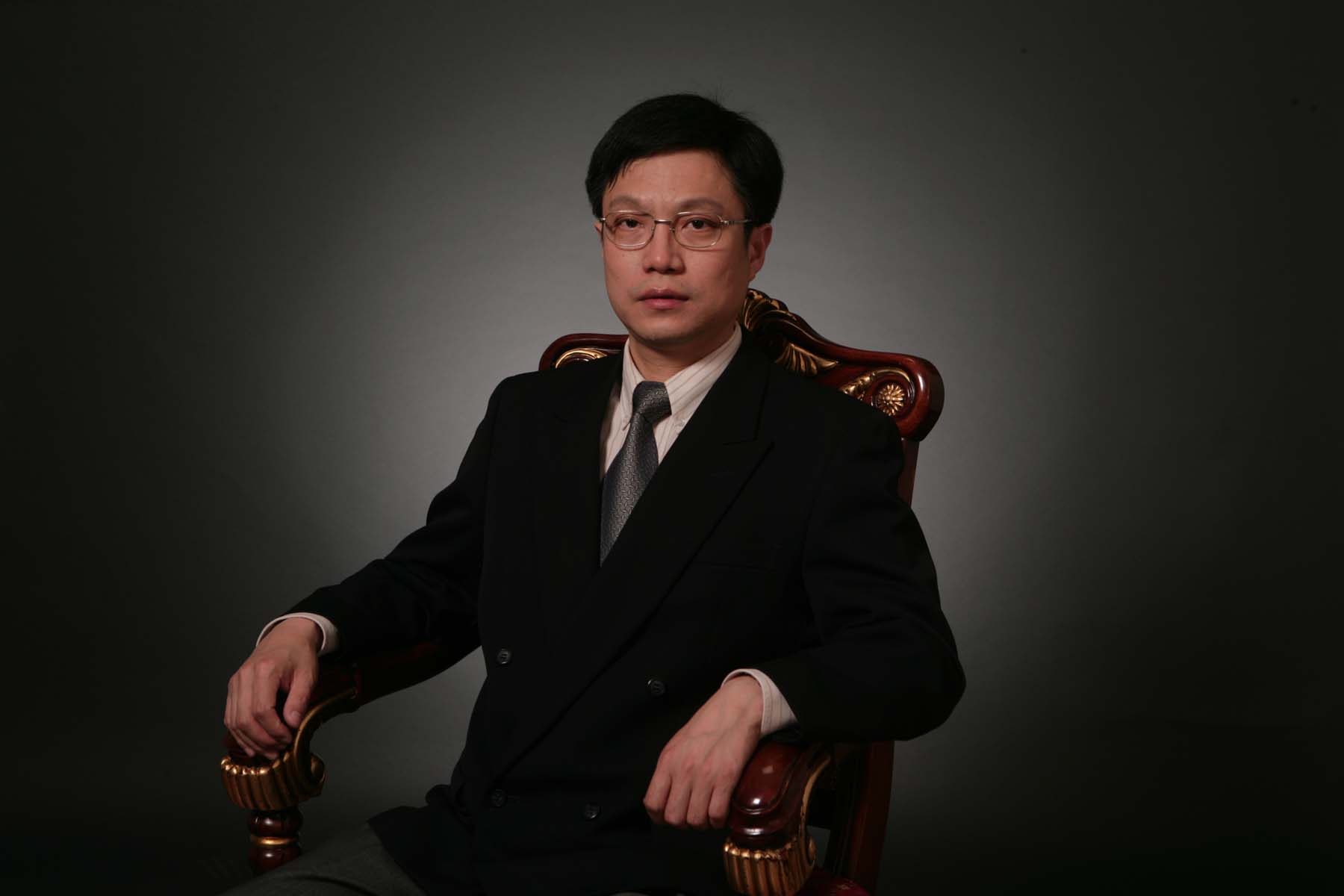 | | |
| --- | --- |
| ChinaFiber XinLun EB Co., Ltd. - General manager | |
| China National Chemical Fiber Corp. - Senior engineer | |
| Monthly of ChinaFiber Information - Chief editor | |
China Fiber Machinery and Material Association (CFMMA)
ChinaFiber Spare Parts Fair, Annual April
The ChinaFiber XinLun EB Co., Ltd. be subordinate to China National Chemical Fiber Corp. (CNCFC), CNCFC founded in 1987, is an enterprise directly under the administration of ex-Ministry of Textile Industry . In 1998, as a subordinate enterprise of CHINA HI-TECH GROUP, CNCFC was included in national major enterprise and was directly administrated by central government with the approval of National Economic and Trade Committee.
Based on the international trade of chemical fibers, textile raw materials and relevant products, CNCFC is a national-level enterprise , integrating economical consulting , technological consulting and financial capital operation into an organic whole. And CNCFC is privileged with import license for wools , acrylic fibers and other national authorized commodities. At present, CNCFC has relatively large-scale exclusive and holding companies in Beijing ,Shanghai , Shenzhen ,Zhuhai , Tianjin and other coastal cities . Besides ,CNCFC has established long-term , close and steady commercial relationships with many domestic and overseas chemical fiber and textile companies. CNCFC always obeys the principle of ?veracity and trust ?, taking customer's benefits as the first consideration. With high standard , high quality products and services, CNCFC tries her best to satisfy the customer's demand. We gained wide and high reputation in both domestic and overseas markets. With many years?effort, CNCFC has established perfect trade network, information network and capital operation system, which cover important overseas markets and domestic areas. CNCFC also has excellent staffs who have not only professional specialty , rich experience but also strong sense of commitment. With powerful strength, reliable reputation , excellent service, CNCFC will make all-out effort to contribute to the society. Since her foundation, CNCFC has been acting as the government's main channel in field of textile raw materials , especially playing a decisive role in chemical fiber field . With 10-year great efforts , CNCFC's business increased greatly . Now CNCFC has wide scopes of domestic and overseas customers , and is well-known for her outstanding reputation . CNCFC's business not only covers the whole textile industry from raw material supply to textile industry from raw material supply to textile export, but also involves in the field of light industry, chemical industry, and mechanical industry. CNCFC is privileged with import license for wools and acrylic fibers. Besides self-operating imports and exports, CNCFC also acts as agents for the import, export business , and processing raw materials on customers?demands. Main Business Scope? ? Natural fibers ? Chemical fibers ? Raw material of chemical fiber ? Textile and clothing ? Textile and chemical fiber machinery As the highlight in the world economy , China has joined WTO . This will bring looser environment for domestic and foreign companies , which will greatly stimulate the demand for exchanges, communications and cooperation between domestic and foreign enterprises . Therefore CNCFC shall provide best services for international economic and technological exchanges with the combination of established business systems and special industrial advantages. Information service Nowadays the technologies develop more rapidly and the market changes much faster. Grasping timely and all-sided information is vital to modern enterprises?decision-making. From the strategic perspective, CNCFC regards information service as the important business to promote future development. Exchanges and cooperation in economy and technology As leading company in China chemical fiber industry, CNCFC take promoting international economic and technological exchange as her own responsibilities ever since her very establishment. One characteristic business system has formed since CNCFC participated in holding the once two year international Fiber Conference: routinely held International Fiber Equipment & Parts Conferences , National Chemical Fiber Raw Materials Conferences, Hi-tech Chemistry Fiber Exhibition and Advanced Technology Seminars, etc. With the substantial content, as well as precise forms and prominent effects, these conferences and exhibitions have formed large scale and have significant impact in the industry . As a large professional State-Owned-Company, we strengthened and took advantage of broad national and international business exchange network in the past decades . Depending on the special insights in industry dynamic trend , with scientific advanced thought and proper operation , we ensured those conferences to timely and representative with high quality. Our economic and technological consulting business has been growing with the company's development because of broad information network and elite in the company ? Creating business opportunities and financing service for domestic companies as an agent ? Looking for domestic partners for foreign companies ? Qualification and credit survey of domestic and foreign chemistry companies ? Providing survey, analysis of textile and chemistry fiber market ? Merger and annexation consulting in the industry ? Organizing groups for market survey at home and abroad
ChinaFiber XinLun EB Co., Ltd. And ChinaFiber XinLun Group, has gathered together many well-known man made fiber equipment manufacturers in China and held advanced spinning technology. It has integrated science, industry and trade. Taking technology and engineering as its leading business, relying on advanced technology and equipment supported by elitists, the group provides for the customer engineering project design, contracting and construction,as well as Chinese made high quality complete equipment of polymerization, polyester, polyamide, polypropylene, spandex, viscose yarn, carbon fiber, PPS fiber, non woven spunbonded, Melt spinning tester, pilot plant, spinning machine equipment and trial production line for laboratory and university college etc. The group will attach itself to general engineering contracting and turn-key projects.
Melt spinning tester, pilot plant, spinning machine equipment and trial production line for laboratory and university college
We can provide the complete equipment of polyester staple fiber pilot production line, whether it is chip screw extruder spinning or melt pipe direct spinning.
Tension heat setting roller machine used for staple fiber pilot production line
We can also provide the complete set of test equipment and pilot production line for the use of new solvent to produce cellulose fiber like rayon viscose fiber in a green environment as: Acetate yarn; carbamate-rayon fibre; NMMO Lyocell; phosphoric acid cellulose fiber etc. Wet spinning or dry jet wet spinning.
Mask production line, anti coronavirus respirator
complete equipment for making anti-virus mask with PP chip.
Cement mortar concrete fiber ultra short fibre high strength high modulus for concrete strengthening anti cracking and toughening PVA PP PET PA engineering fibre
PET Strap Packing Belt Production line
raw material: PET bottle flakes or PP waste powder
products: Polyester Strap or PP polypropylene Tape used for bale as packing material.
The past and present situation of China's man made fiber industry is that equipment manufacturers makes only the equipment,while the users produce fiber with the available equipment, upon which technology and product depend. Our group will try to introduce a brand new concept, in which technology process and products of the user is the focus, equipment serves technology and technology chooses equipment, with a wish to start a new era of the development of man made fiber industry.
Main business of ChinaFiber XinLun:
Man made fiber Engineering development.
Technical reconstruction and modification for synthetic filament plant.
Spin-process for Staple fiber, Filament: POY, FDY, DTY, BCF, Compact spinning lines, Bi-co yarn spinning machine, Equipment of High-Tenacity Industrial Yarn, Monofilament Machine, Technology of conductive fibre, Continuous Polymerization (CP) and Solid State. Polymerization (SSP), Recycling system of waste fibre strand and PET bottle flakes.