Spare parts for man-made fibre machine
<![if !vml]>

<![endif]>
ChinaFiber Spare Parts Market Online
<![if !vml]>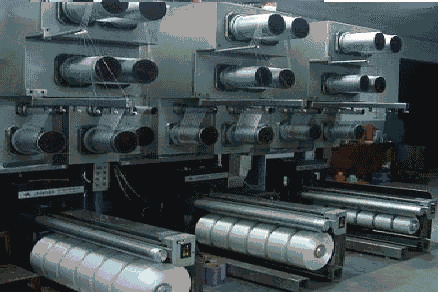 <![endif]>
"ChinaFibre Spare Parts Market " is a domestic most widely scope of man-made fiber equipment accessories query order online trading service platform, based on synthetic fibre and viscose yarn rayon filament equipment accessories and accessories a hypermarket, which trade on the Internet. She is different from other ordinary information type, it is not to provide the industry policy, industry information as the main goal. This accessories online trading platform to trade online, she is like a built a shed in ten thousands meter, there are thousands of stores booth, equipment parts supply in order to apply for open a shop, and chemical fiber enterprises in here to buy your satisfactory products. operation stable and reliable. Network focused in the fiber group and the member unit of years of accumulation, rich resources of spare parts and all kinds of chemical fiber equipment accessories can be found here. In order to meet the needs of different levels use company, the network also has domestic replacement spare parts price comparison and inventory parts to adjust order function, user functions, expensive parts collaboration capabilities, etc., later also will introduce English layout and exploit the international market. This site fills a gap in the domestic, I believe you will find suitable for your product on the website.
For staple fiber and filament
Dryer, Screw, extruder, filter, valve, pump, spinnerets, nozzle filter, spinning pack, winder parts, groove roller, cam shaft, chuck, traverse guide, bearing, friction unit, ceramic friction disc, PU disc, yarn detector, yarn cuter, finish oil pump, ceramic parts, plastic parts, suction gun aspirator.
Melt spinning tester, Pilot fiber plant, Filament trial equipment, small production line 纺丝实验机,化纤试验设备,小型生产线
ChinaFiber Spare Parts Market Online
ChinaFiber XinLun EB Co., Ltd.
Rm.208, Kai-Tai Mansion, Building No.5, Yard No.3, Yan-Jing-Li Middle Str.,
Chao-Yang District, Beijing 100025 China.
Tel: +86 10 84042763, 84035346, Fax: +86 10 64071678
www.chinafiber.com , E-Mail: sales@chinafiber.com
European Representative
Sossna GmbH / Germany
Tel: +49 2365 5175 0, Fax: +49 2365 5175 20
E-mail: sossna@sossna.de